First-hand pallet goods
You have reached a unique page where you can bid pallet goods. Each pallet/box starts in the auction from 1 EUR and it is up to you how much you bid for the pallet (the winning auction can also be paid in crowns). We are constantly adding new auctions. Due to the high interest, we are increasing the number of auctions. The auction ends every day (including weekends) from 18:00 to 20:00.
Watch the video on how the box is created (the palette is created in a similar way)
NEW: We are launching box auctions (a box full of goods with an item list).
We send the boxes by the standard parcel service DPD / PPL. Express delivery.
Pallet goods in auctions - what goods do we offer?
Returned goods from customers (unclaimed shipments, withdrawal from the purchase contract, complaints). You will not find stock lagers and unsold goods here.
Quality of goods that you will not find anywhere else. It is not, as with other traders, a return taken over, but about "first hand returns". That is the goods have not passed any quality control and are not accepted. The goods are only identified for the purpose of creating an item list. You won't find this kind of product anywhere else.
We sell pallet goods with a list. For each pallet/box, you will receive an electronic item list of goods in XLS (delivery note). In the list you will find the product's EAN, description and regular selling price. Therefore, you know what goods you are buying. We do not offer any mystery boxes and similar nonsense. You are not buying a rabbit in a bag with us.
The minimum order is 1 pallet/box. We send the boxes by the standard parcel service DPD / PPL. We send pallets by GEIS pallet transport throughout the Czech Republic.
Currently, the auction ends at around 10% of the normal internet price of new goods. In other words, you will buy goods about 90% cheaper than if you made the purchase at alza.cz / mall.cz / datart.cz. The goods from us are not new, but according to our experience, only about 5-20% of the goods do not work. How many non-functional products on a pallet/in a box you receive depends on the product category. It is logical that there will be more non-functional products in the electrical category than in the sports / fashion category.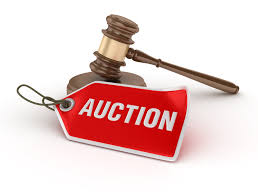 Worried about your first purchase?
We often hear... We have already tried to buy pallet goods (from this, or from that... no, we won't name) and it didn't go well, we received unsalable scrap, accepted goods, overstocks (often unsaleable goods). This won't happen here with us you will find goods marked as "first hand returns" i.e. first-hand unclaimed returns. We got this product thanks to many years of business relationships and a huge supply from the biggest sellers in Europe.
Do you have further questions? Check out the most frequently asked questions and answers.
Watch the video on how the box is created (the palette is created in a similar way)
We launched Paleto.eu in September 2022, so it is a relatively new project. Nevertheless, we have already managed to collect a few reviews from real customers. Real customer = customer who purchased a Box or pallet of goods from us.
You can find all reviews on our Facebook page (you need to be logged in on Facebook to view reviews). View reviews
3 review na
recommends
At first I thought it was a scam, but I was pleasantly surprised.
Reed more
recommends
When I won the first pallet I was a little skeptical that the inventory would fit and everything came out fine. We are now waiting for the next one and look forward to further cooperation. Of course, it can be expected that something will be broken, etc., but it is only a fraction, even so the total value of the goods is several times higher.
Reed more
Mother Mikulka
2022-10-24
recommends
After registration, I was offered a package with unknown contents for the cost of postage. It arrived in a few days and it contained a handy solar outdoor lamp with a remote control and the option to choose colored light. (value approx. €35). I was very pleased with the package and its value was much higher than the price for postage, so maximum satisfaction. I'm looking forward to the first auction I won and I will definitely recommend it to others... so far very satisfied. 🙂
Reed more
Auction ending today 🌶
Want to see more auctions?
Go to Tomorrow's auction or Auction ending tomorrow
Go to All running auctions
You missed this
Dozens of pallets have already found their new owners. You can find all finished auctions on the page Ended auction.
Not interested in auctions of entire pallets?
You can buy non-new goods by individual pieces at various bazaars such as sbazar.cz or bazos.cz eventual Facebook marketplace. In any case, you can only find a good purchase of pallet goods at palette.eu.
Paleto.eu
Pallet auctions with "first hand returns" starting at EUR 1 are taking place on paleto.eu.